Guest Blog; VLife Review & Recipe by Little Luxury Foods
At the end of April, we reached out to bloggers to see what they thought of our new VLife Energy Ball range and we had a fantastic response. Lucy from Little Luxury Foods wrote a lovely blog which included 3 fantastic recipes, inspired by the ingredients use in our new VLife flavours so we thought we would share our favourite with you!
Exciting news! Bounce balls have branched out and created an entirely new range of Vegan friendly Bounce balls, the range itself is called 'Bounce V Life' which contains 5 new flavours all made from natural ingredients and a blend of vegan proteins. I went through a real phase of stocking up on Bounce Balls, my particular favourites being the Coconut Macadamia & Peanut because they are honestly just great to keep you going throughout the day thanks to the protein hit and are also a good sweet fix too. So, when the Bounce V Life products came out I was intrigued to try their range of interesting new flavours – And here's my verdict (below)*: I have also created a couple of recipe ideas inspired by their new range and ingredients:

Coconut Cumin:
I've got to say when I first heard this flavour, I didn't know what to make of the cumin addition but it's really subtle and works really nicely with the sweetness from the coconut and the nuts covering the outside of the ball itself.
Recipe Idea – Banana, Coconut & Cumin Muffins:
What you'll need:
-300g plain flour (gf)
-1 tsp baking powder (gf)
-1/4tsp salt
-2 ripe bananas mashed
-50g dairy free butter melted
-150g sugar
-1 large egg
-1/2tsp vanilla
-100g desiccated coconut
How to make:
Pre-heat your oven to 180 fan
>Place all the dry ingredients into a large mixing bowl and stir. In a separate bowl mash the banana, add in the egg and melted butter. Combine the banana mix into the dry mixture and stir well.
>Line a muffin tin with 6 cases and divide the mix evenly
>Bake for 15-20 minutes or until golden brown
>Best served slightly warm, a dollop of coconut yoghurt and crumbled pieces of Coconut Cumin V Life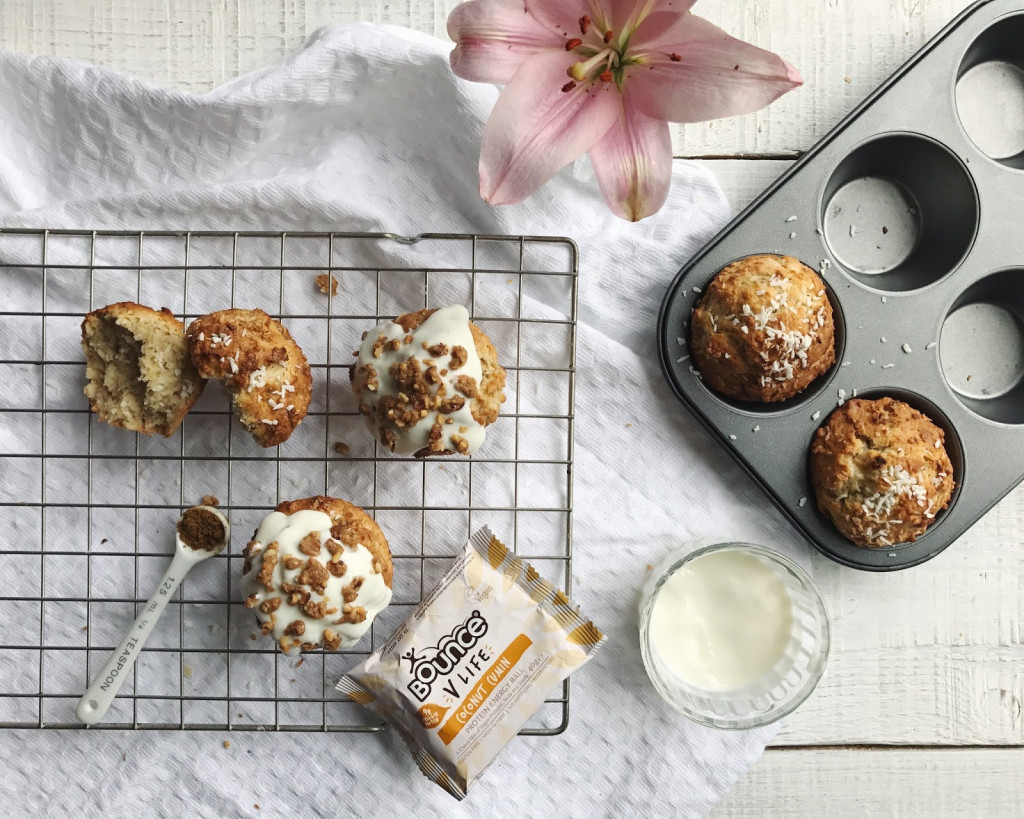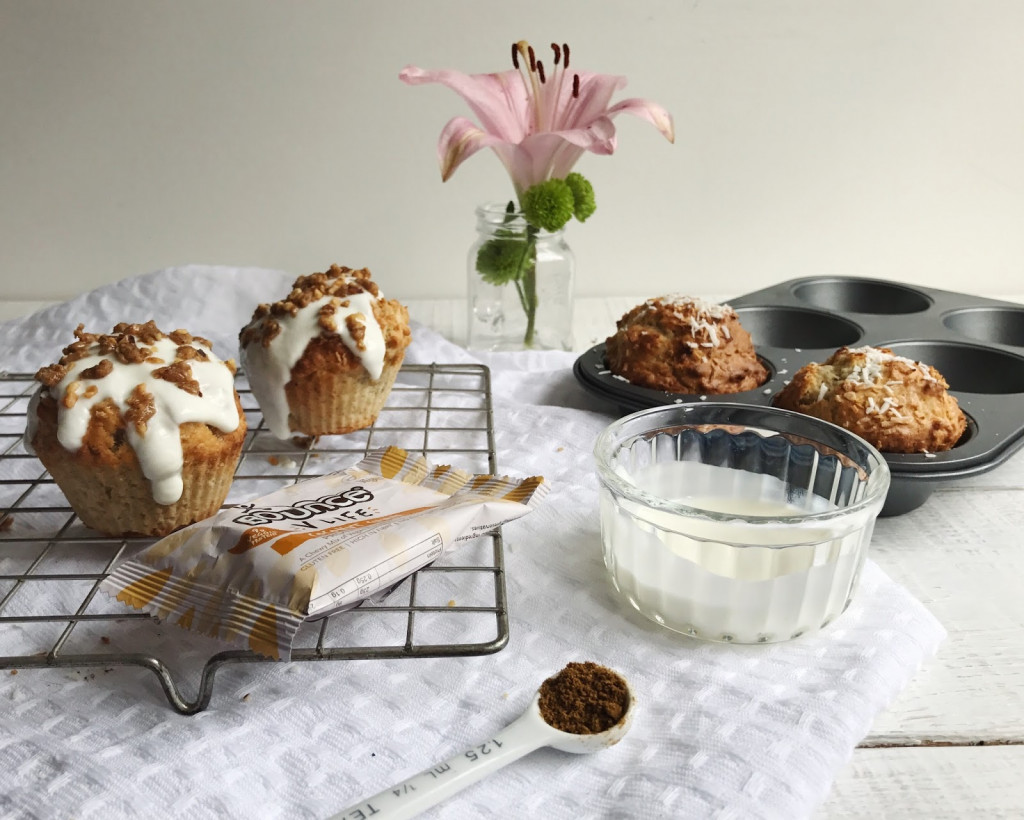 V Life Balls are currently available to buy in Whole Foods, Holland & Barrett & the Bounce website
*All views and opinions are my own and are a true representation of my review for this product.
L
x
x
If you want to see the full version of Lucy's VLife blog, then head over to her website or social channels:
Website – http://www.littleluxuryfoods.com/2017/05/bounce-balls-v-life-review.html
Instagram- @littleluxuryfoods
Twitter – @Weston_Lucy
Thank you to everyone who sent us their reviews and recipes of our new VLife range. If you want to check them out then head to, Everything's Peachy, Life by Laura, Cezactive, Hannah Anderson,Indigo Alice Fit and Handbags and Cupcakes