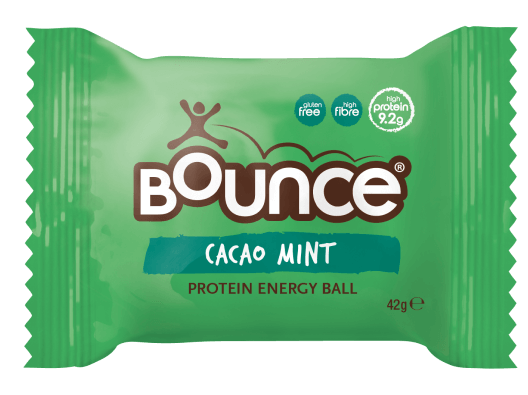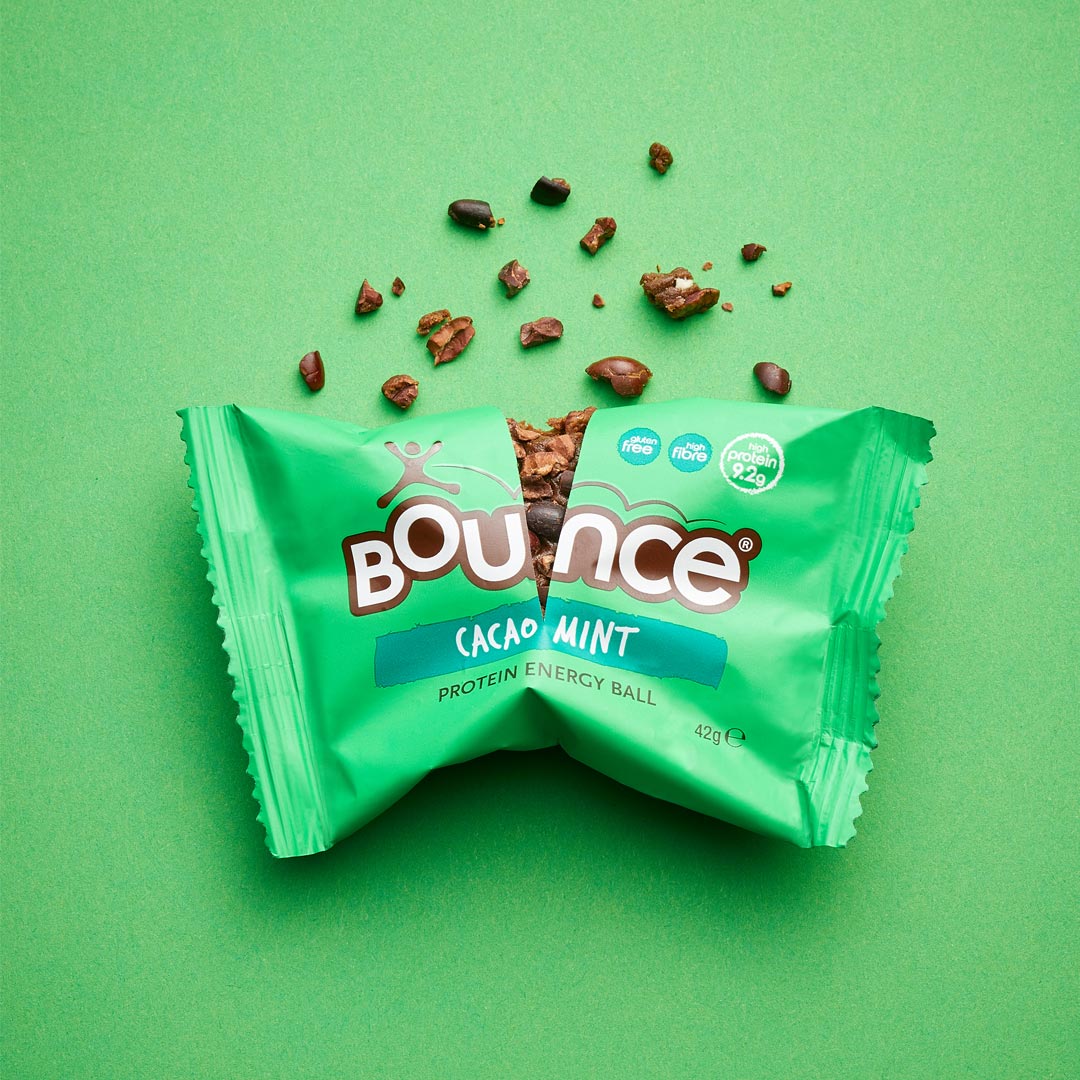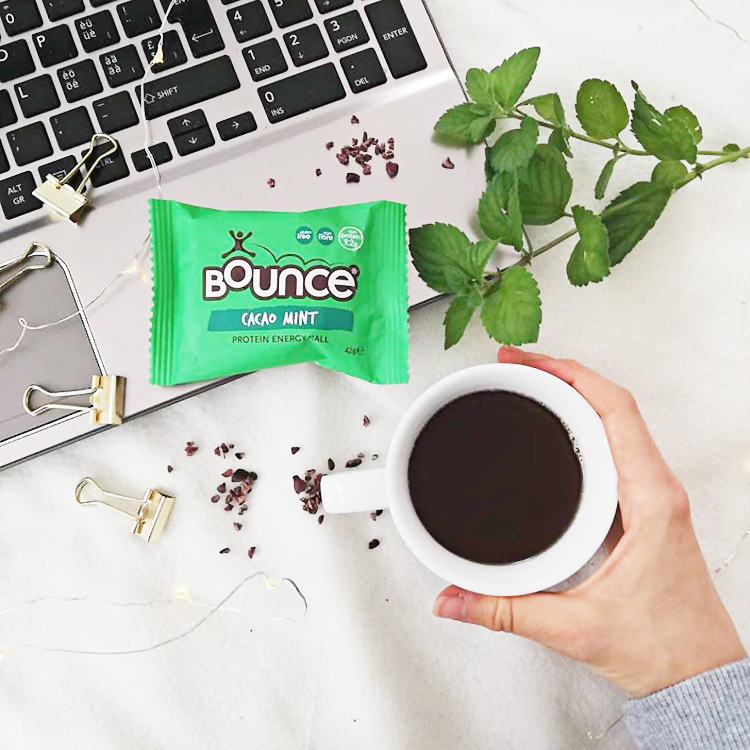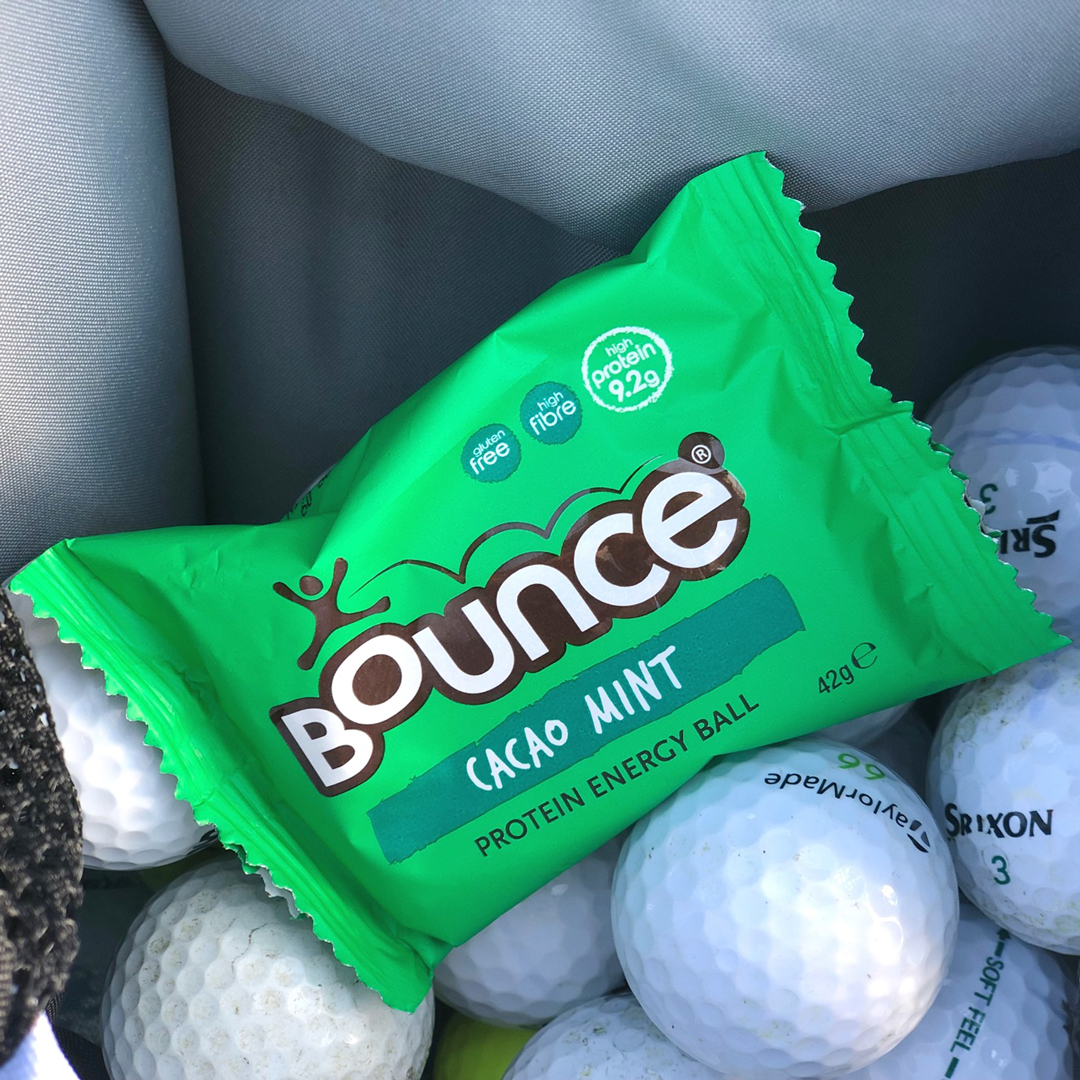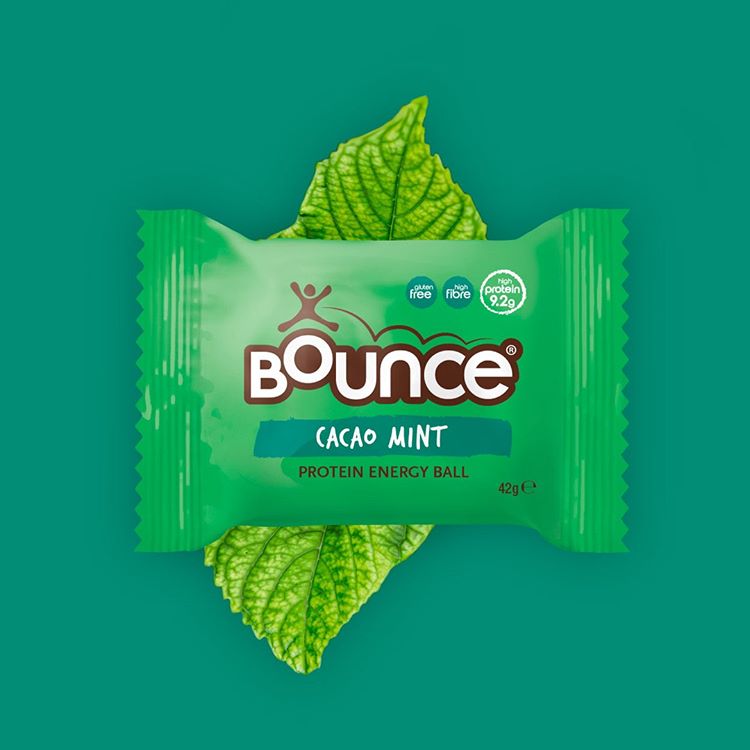 Cacao Mint
Our Cacao Mint Ball is set to freshen you up from the inside out with a stellar 10g of high quality protein, healthy monounsaturated fats and a fibre boost.
Details
Raw and unrefined, cacao nibs are simply crunchy chunks of husked cocoa beans – Mother Nature's chocolate chips, if you will. Teemed here with sunflower seeds, high quality whey and pea protein, rice bran and oats, they make a rather delicious and nutritious addition to our crew.
If you're not won over by that description, can we tell you that our Cacao Mint Balls are satisfyingly high in protein, fibre and healthy monounsaturated fats. Plus, each ball gives you your daily quota of the antioxidant vitamin E.
Ingredients
Sunflower Seeds (19%), Brown Rice Malts Syrup, Cacao Nibs (13%), Whey Protein Isolate (from Milk) (10%), Concentrated Grape Juice, Gluten Free Grain Dextrins (from Brown Rice), Whey Protein Concentrate (from Milk) (5%), Rice Bran, Cocoa Powder, Gluten Free Oats, Vanilla Extract, Pea Protein Concentrate, Cocoa Extract, Stabiliser (Guar Gum), Tapioca Starch, Sea Salt, Antioxidant (Natural Mixed Tocopherols), Stabiliser (Calcium Carbonate), Emulsifier (Sunflower Lecithin), Mint Oil (0.1%). Bounce Balls are made gluten-free in accordance with EU regulation (EC) No 41/2009.
Nutrition
| | | |
| --- | --- | --- |
| | Per Serving (42g) | RI per Ball (%) |
| Energy | 182kcal | 9% |
| Fat | 8.7g | 12% |
| Saturated fat | 2.6g | 13% |
| Monounsaturated fat | 3.5g | |
| polyunsaturated fat | 2.3g | |
| Total Carbohydrates | 15g | 6% |
| Sugars | 11g | 12% |
| Fibre | 2.7g | |
| Protein | 9.2g | 18% |
| Salt | 0.35g | 6% |
| Vitamin E | 14mg | 117% |
| Manganese | 0.80mg | 40% |