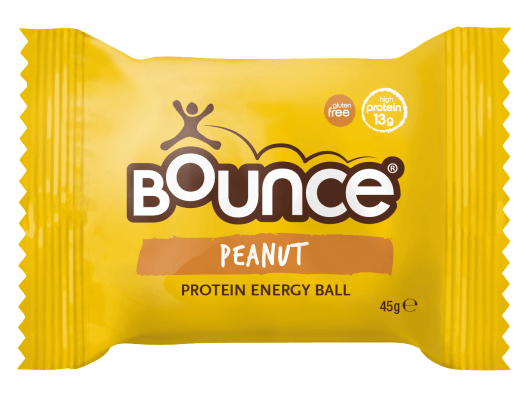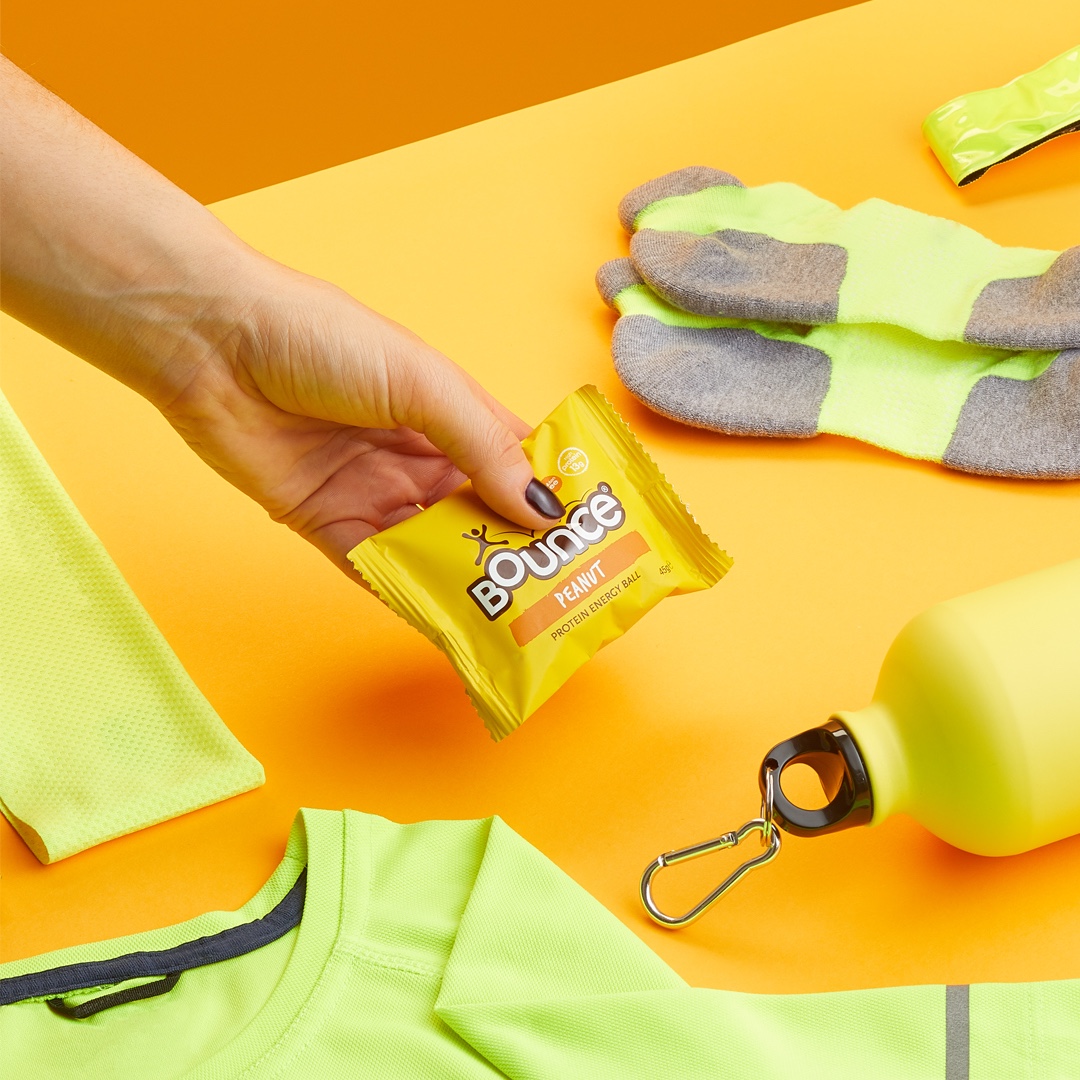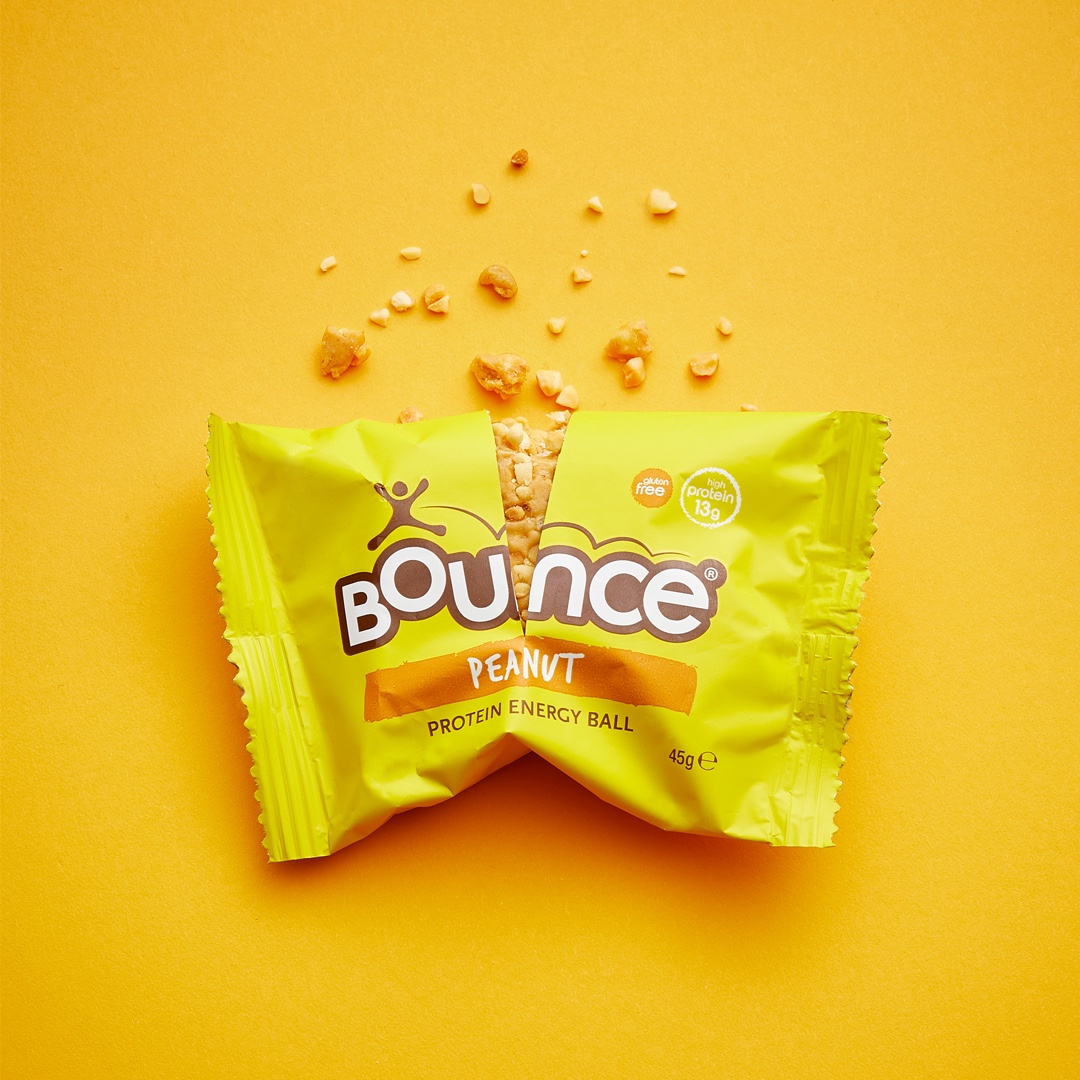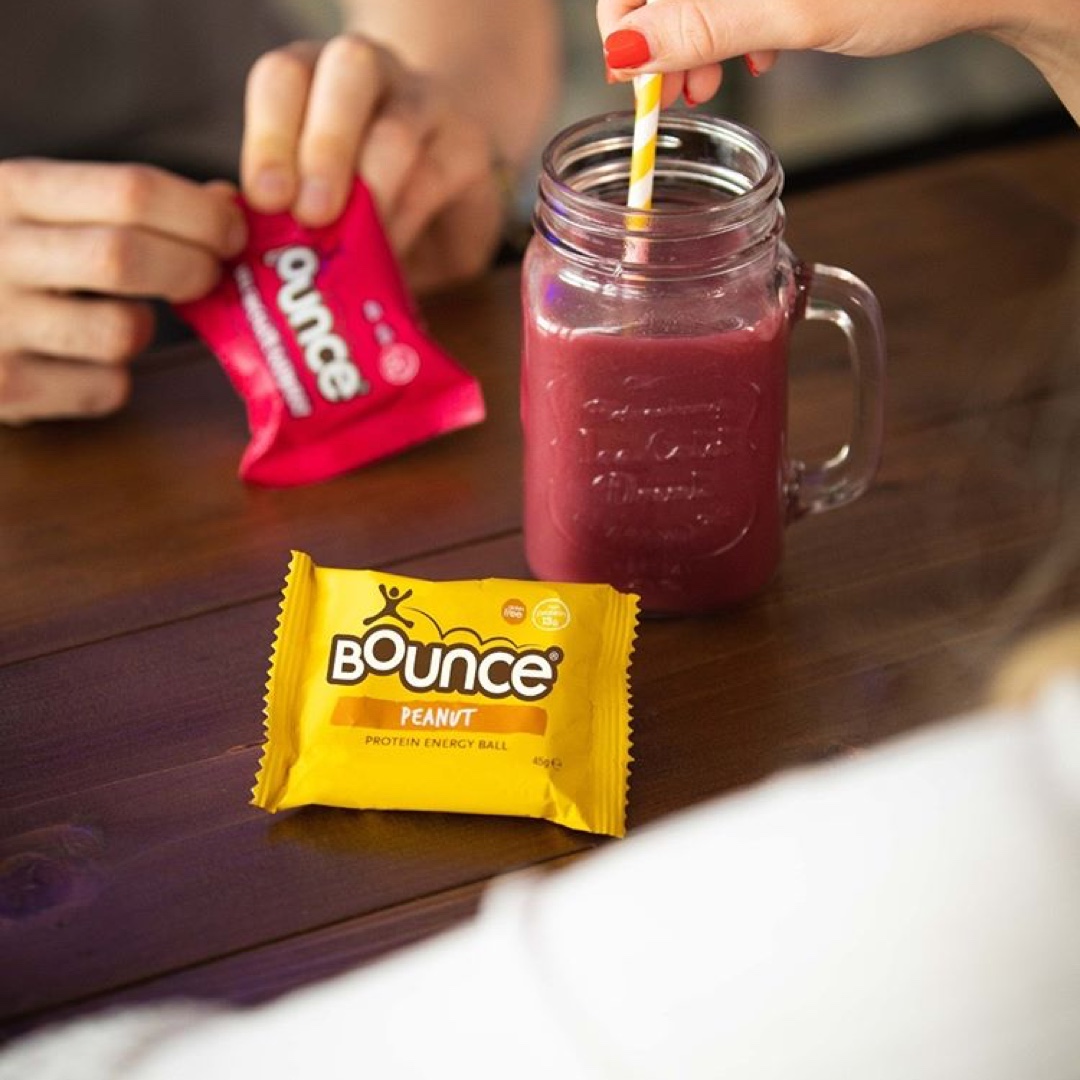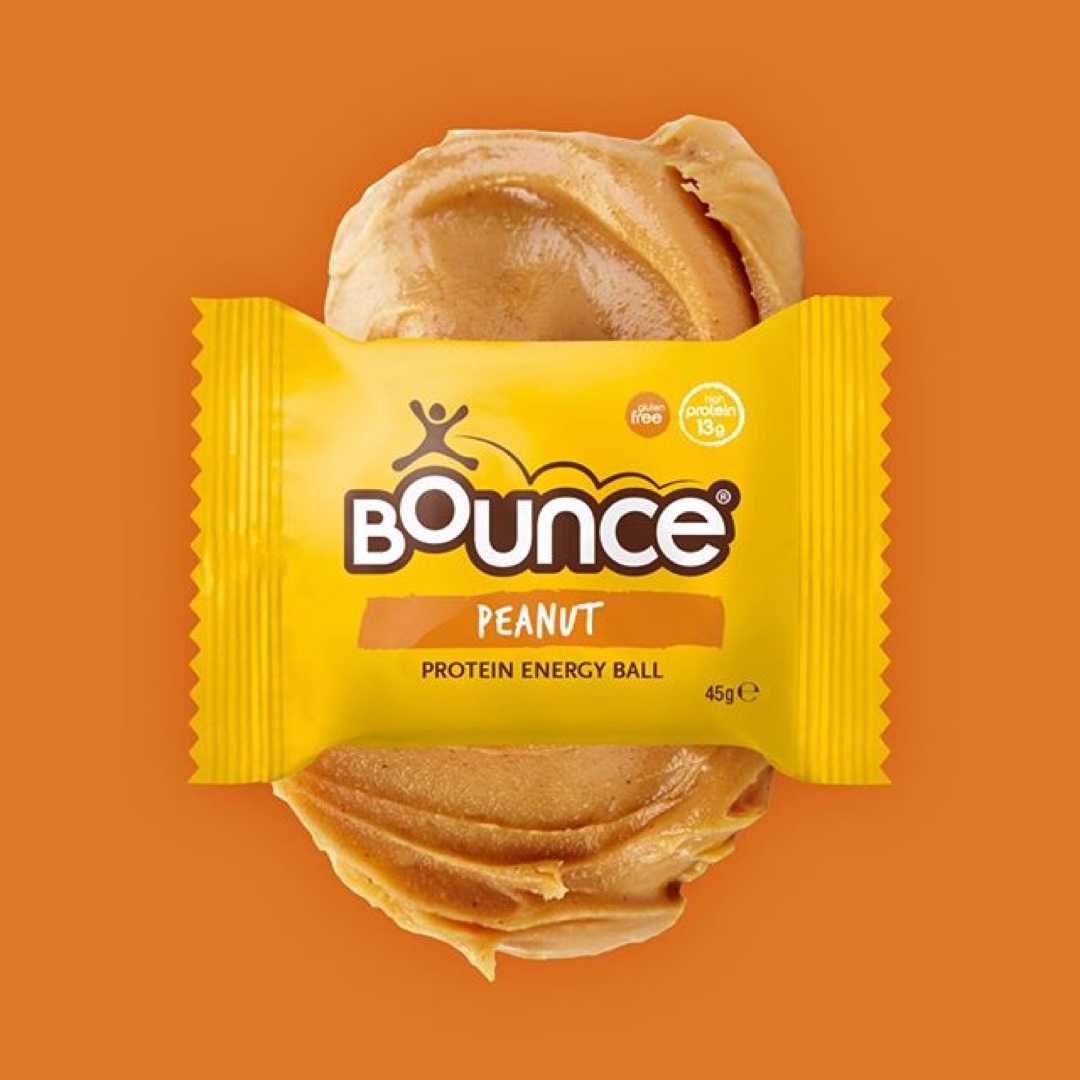 Peanut
Our Peanut Protein ball is the alpha-male of the Bounce Ball range. Weighing in at an impressive 13g of high quality protein, with lots of heart-healthy fats and antioxidants, it's deliciously satisfying.
Details
The first thing to know is that Peanuts are not, in fact, nuts at all.
Whoa. Yes, you read that correctly. Peanuts are actually legumes. So, when not entirely satisfied with their rather hippy status along with beans and lentils, they decided to masquerade themselves as part of the tough guys – the nut family. Street cred is everything, it seems.
Our Peanut Protein Ball is brimming with antioxidant nutrients – vitamin E, copper and manganese. It's also got plenty of niacin, a B vitamin that can help reduce feelings of tiredness and fatigue, meaning you can stay switched on, even when you're running on empty.
Put together with the other ingredients, our Peanut Protein Ball gives you a whopping 14g of protein and is packed with heart-healthy unsaturated fats.
Ingredients
Peanuts (34%), Brown Rice Malts Syrup, Whey Protein Isolate (from Milk) (16%), Concentrated Grape Juice, Gluten Free Grain Dextrins (from Brown Rice), Whey Protein Concentrate (from Milk) (5%), Tapioca Starch, Water, Whey Protein Hydrolysate (from Milk) (1.5%), Vanilla Extract, Sea Salt, Antioxidant (Natural Mixed Tocopherols), Sesame Seeds, Stabiliser (Calcium Carbonate), Emulsifier (Sunflower Lecithin). Bounce Balls are made gluten-free in accordance with EU regulation (EC) No 41/2009
Nutrition
| | | |
| --- | --- | --- |
| | Per Serving (45g) | RI per Ball (%) |
| Energy | 184kcal | 9% |
| Fat | 7.1g | 10% |
| Saturated fat | 1.3g | 7% |
| Monounsaturated fat | 3.1g | |
| polyunsaturated fat | 2.1g | |
| Total Carbohydrates | 17g | 6% |
| Sugars | 13g | 14% |
| Fibre | 1.1g | |
| Protein | 13g | 26% |
| Salt | 0.33g | 6% |
| Vitamin E | 16mg | 135% |